At Advanced Texas Striping, our mission is simple: To Provide excellent customer service - use the best products the industry has to offer - Take Pride in all we do!
We use state-of-the-art, laser-guided, computer auto-layout equipment to do a perfect job every time. Every job of ours is ADA (Americans with Disabilities Act) and fire code compliant.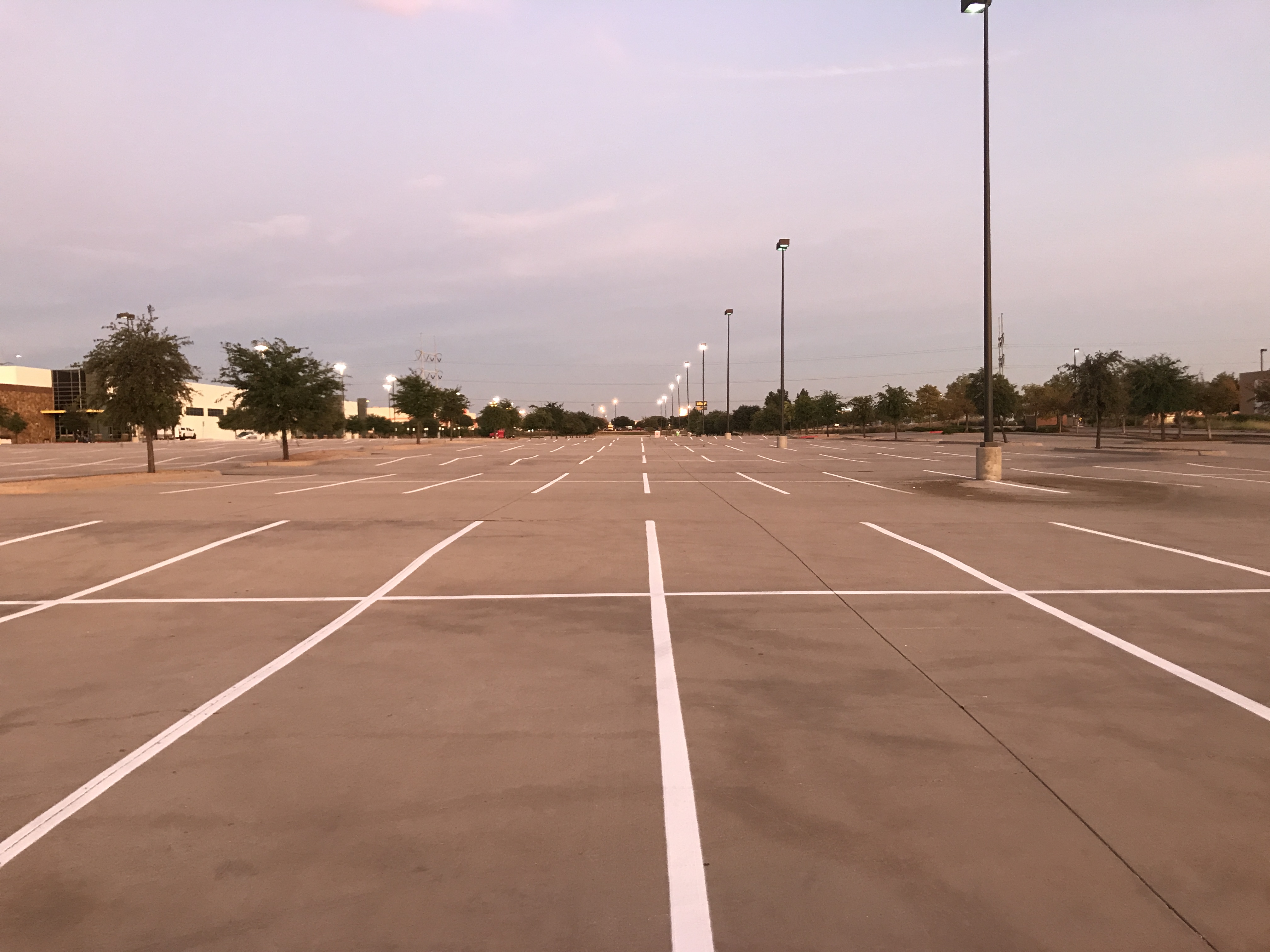 Parking lot line striping.
Trucking facilities markings.
All types of standard and custom pavement stencil markings.

Fire code compliant markings.

ADA compliant marking for handicap.

High Pressure Power Washing